We are a world-class martial arts team made up of Douvris' most elite competitors from Douvris schools across North and South America. We promote excellence and best practices in martial arts. 
Meet The Douvris International Team
Team Douvris WKC World Championship Results
See the results of Team Douvris International from the 2021 WKC World Championships.
What countries are currently represented on the Team Douvris International?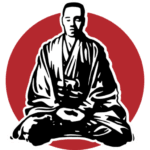 What are Team Douvris International athlete responsibilities?
Positive role models for younger students and martial artists

Positive leadership skills inside and outside of the dojo
Consistent and disciplined martial arts training

Demonstrates sportsmanship inside and outside of the ring
see other tournament pages:
Learn what it takes to be a champion.
Read More
Meet the team whose training and commitment to karate inspire the entire DOUVRIS family.
Read More