posted on: October 1, 2019
Join us for the Most Thrilling Event of the Year!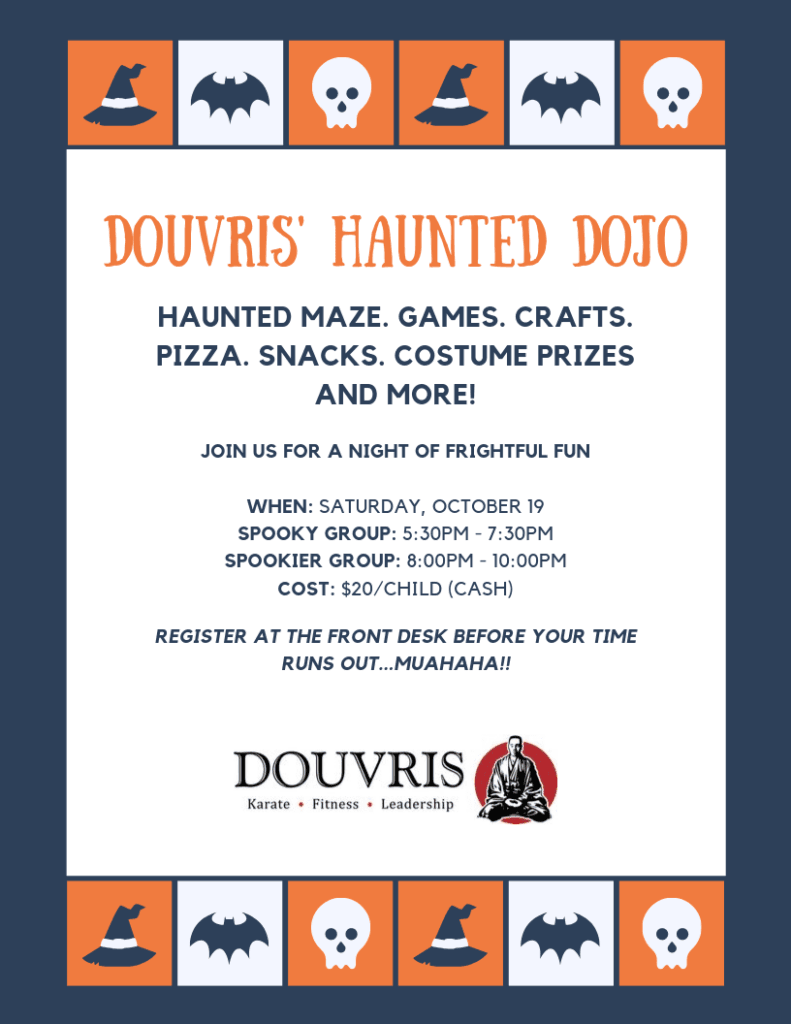 Come join us for a night of frightful fun on Saturday, October 19! The Spooky group starts at 5:30pm and the Spookier group starts at 8pm. Come in here, if you dare.
 
Register at the front desk at Douvris Bank Street before your time runs out! Muahaha!