The Douvris training method is designed by black-belt martial arts instructors from Douvris top-performing athletes. Our approach utilizes cardio, strength training, and proper nutrition to change your body shape.
Our Personal Trainers are located throughout the city. Take a moment to read their biographies and find a personal trainer that is suited to your fitness goals.
1-On-1 Personal Training
If you're looking to focus on certain fitness goals, personal training is an excellent way to work on meeting them. Personal training includes a sit-down consultation, in order for us to get to know what it is you're looking to accomplish, and come up with a strategy and timeline.
Athletic Conditioning for Teams
Athletic conditioning is strictly for athletes only. If you're looking to train a team together, we offer the perfect challenging workout sessions. Using complex cardio tactics, mixed with powerful kickboxing strikes, this program focuses on a full body conditioning.
Contact us today to book your consultation!
Natalia has a Bachelor of Kinesiology from Acadia University in Nova Scotia.
As an undergrad, Natalia gained practical experience while working with varsity athletes, students, children and older adults, as well as clients with chronic health conditions.
During her final two years at Acadia, Natalia was the Strength and Conditioning Intern for the Acadia University Women's Basketball team, volunteered at the University Cardiac Rehabilitation program, managed numerous Personal Training clients and more.
In 2019, Natalia received her Certified Personal Trainer designation through the Canadian Society of Exercise Physiology (CSEP).  She is also a Certified Club Pro 1 through Tennis Canada and is currently working towards becoming a Certified Exercise Physiologist through CSEP.
Currently the senior instructor of the Douvris Martial Arts Orleans adult fitness program, Natalia also offers online her personal training program which includes:
program counselling and personalized program development
program demonstration and follow-up
program modifications to enhance adaptions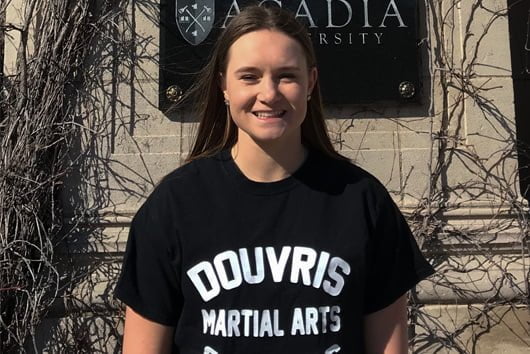 Our bodies are incredible machines that are capable of incredible things. With patience and determination we can mold our bodies into being fitter and leaner, and allow ourselves to be more comfortable in our own skin. Sensei Nick's training sessions focus on balance, core work, flexibility and power. He takes an imaginative spin on a back to the basics approach with a combination of high-intensity kickboxing workouts and weight training.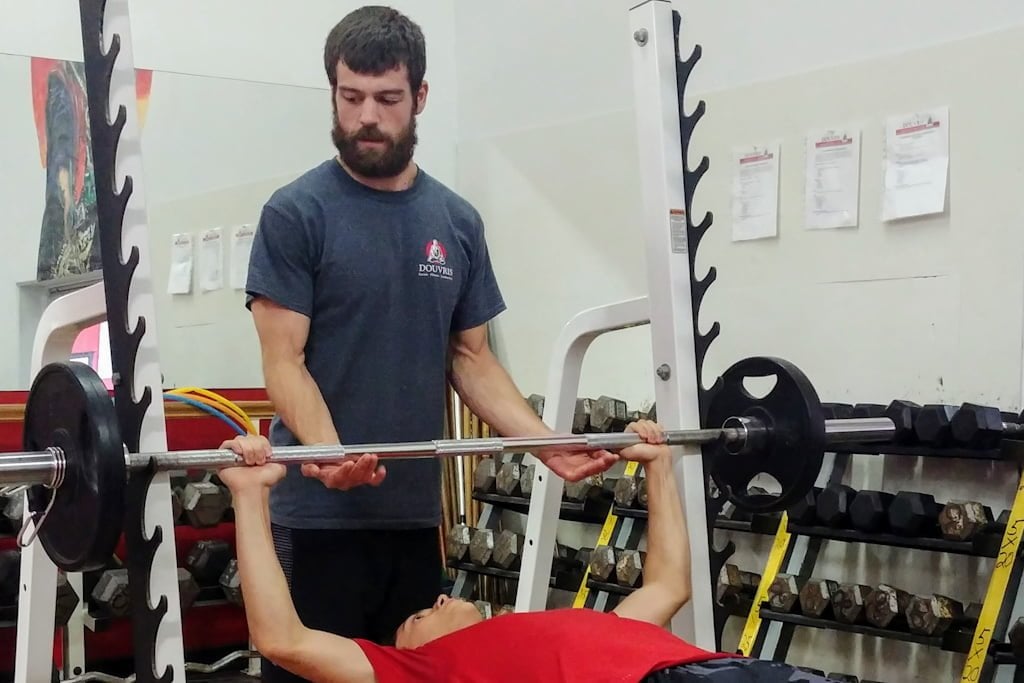 Sensei Sebastian is a highly experienced Douvris Black Belt and a certified trainer with Can Fit Canada and Douvris Martial Arts, involved in high level Martial Arts and Competitive training for over 10 years.
Whether it be Karate, Kickboxing or Fitness he is passionate and dedicated to what he does. His goal is to help his clients achieve their fitness aspirations through hard work, consistency and a positive attitude.
Sensei Sebastian has work experience with people from all avenues of life. Whether it be high level athletes, people just getting into fitness or active people looking to step their game up Sensei Sebastian has the knowledge and the experience.
Our fitness programs are designed to help better our clients in any way possible. Our sessions consist of Fitness, Martial Arts, Cardio, Weight loss, HIIT and Strength Training. These sessions can be personally designed for each client.
Sensei Sebastian works at our Douvris Barrhaven location and offers:
Personal Training
Small group training
Sports Team Training
Corporate Fitness Training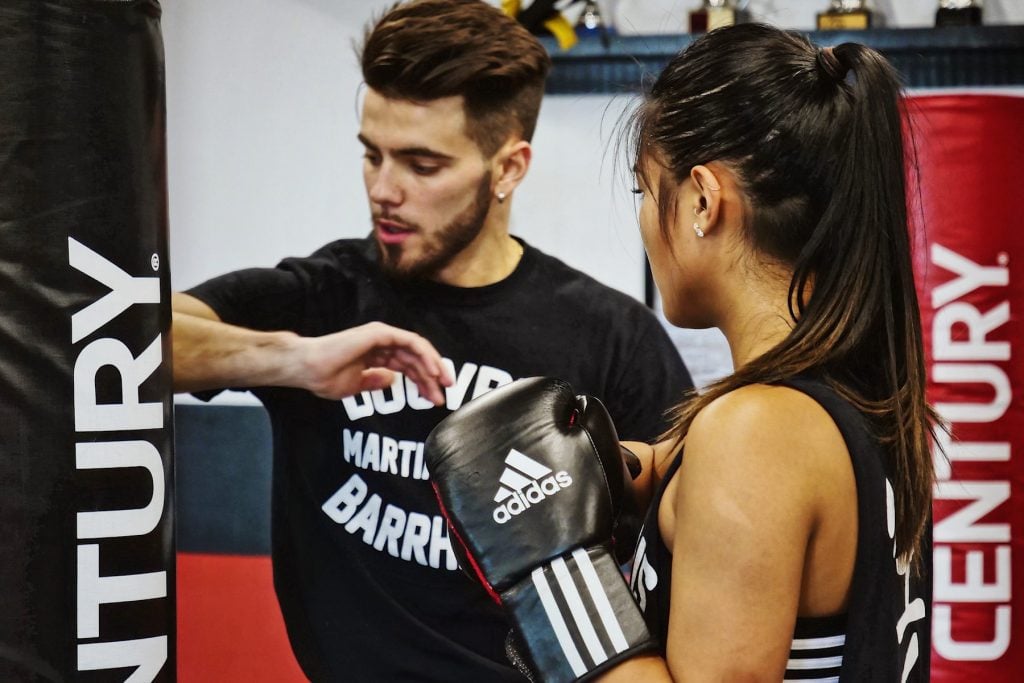 Chris Presta, Fitness Trainer and Holistic Nutritionist
After more than a decade helping clients thrive in fitness and in life, I can say with confidence that simple is still best. I consider myself a fitness minimalist. As far as reaching an optimal level of fitness, you really only need a couple of tools. The majority of my training programs include kettlebells, free weights, clubbells, macebells and bodyweight. Simple yes, but not easy.
As well as being a certified personal trainer, I have also earned the designation of Registered Holistic Nutritionist (R.H.N.) with the Canadian School of Natural Nutrition.  My studies have reinforced my belief that the best approach to optimal health is a holistic one, in which no one factor should be considered more valuable than any other. A healthy, fulfilled, active life must be supported by a solid nutrition and spiritual foundation.
I've had the pleasure of being personally certified by kettlebell pioneer Steve Maxwell. This fitness industry icon was a founding member of the Russian Kettlebell Certification, which was the first kettlebell authority in the industry (I am also a certified RKC level 1). Maxwell is credited with being the very first person to run kettlebell classes in North America. He's still teaching and lecturing and walking the talk in his late 60's and he continues to inspire me in so many ways.
Among my other accreditations, I'm also a certified Box N Burn trainer through former Olympic medalist Tony Jeffries. Boxing is one of the best ways to improve your fitness, boost your mood and have a great time while doing it. The Box N Burn program has been recognized by Men's Fitness Magazine as "the #1 Gym in California".
Registered Holistic Nutritionist (R.H.N) – Canadian School of Natural Nutrition
Certified Personal Training Specialist - CanFitPro
RKC Level 1 Kettlebell Instructor 
Steve Maxwell Level 1 Kettlebell Instructor
Box N Burn Level 1 Certified 
Functional Movement Screen Certified
Mr. Maceman Certified Mace Training Instructor
Certified Biomechanics Specialist
KIPS Steel Mace Certified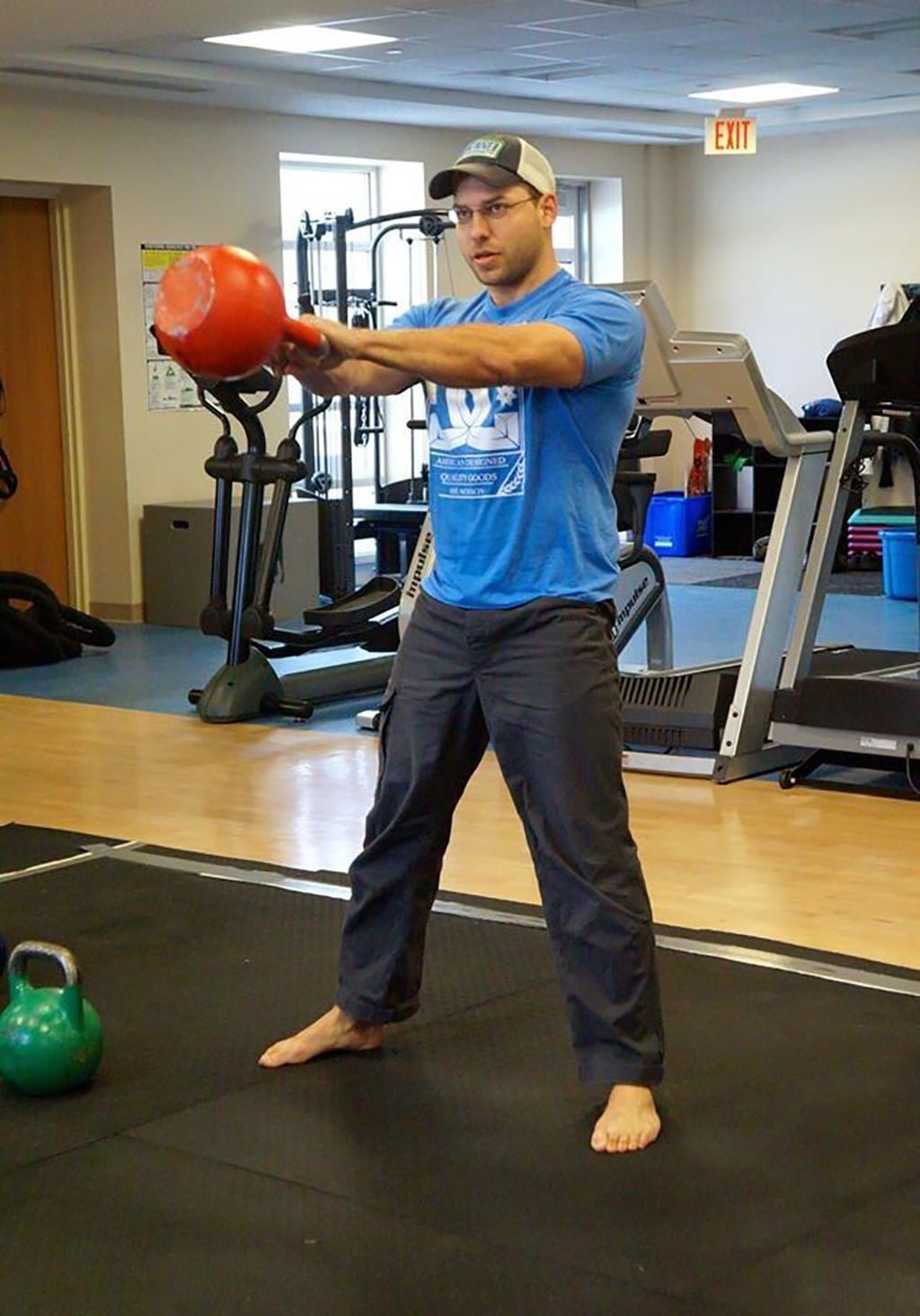 Sign-up online & meet your personal trainer
Receive a free consultation with your personal trainer of your choice.